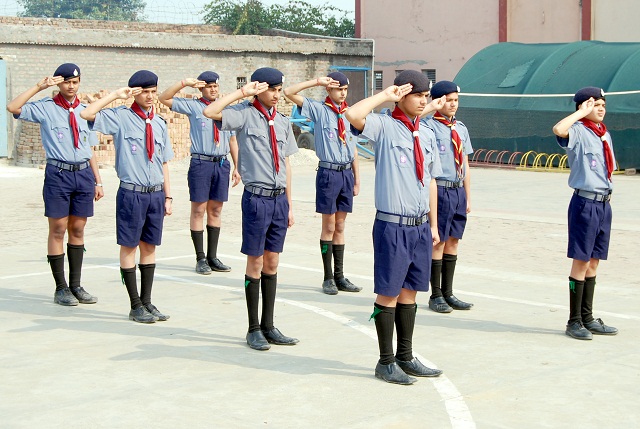 The facility of scouts is provided to the interested student. The students who take part in scouts are guided by the scouts in charge. A lot of practice is given by the experts in this school. Students feel proud after becoming the scout's member. They think that are doing something good after joining scouts.
"An Indian Boy Scouts is never downcast is never down hearted."
The Scout promise is
on my honors I promise that I will do my best.
To do my duty to God and the King Emperor and my country.
To help other people at all times.
To abbey the scout law.
This is a very difficult promise to keep but it is a most serious one and no boy is a scout unless he does his best to keep his promise. So, scouting is not only fun provided, but it also requires a lot from you.