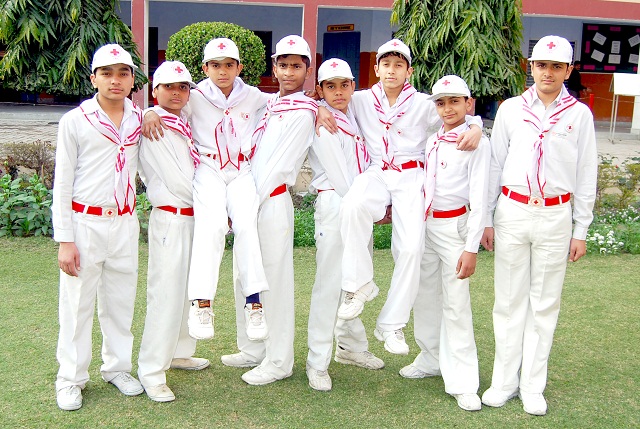 Junior Red Cross of Haryana state is in action since 1971. Activities of Junior Red Cross are based on objectives and Principles of Red Cross. Red Cross works in the field of human welfare at the time of war and peace, promotes health, alleviates human suffering and creates friendship. Red Cross develops qualities of becoming a responsible citizen in the society. Junior Red Cross wing in school are working to achieve following objectives.
Promotions of health and good quality of life.
Help of suffering humanity.
Promotion of friendliness.
Haryana a Branch of the Indian Red Cross society which came into existence in June 1971, has been starting hard to make the juniors of Haryana a dynamics, creative and productive etc. Service to others.
To take keen interest in helping others by imparting training in First Aid and Home Nursing to the juniors.
By providing help for food, clothes, magicians and books to the poor students.
To help the needy at the time of flood, drought and earthquake etc.
To arrange rehabilitation programmed.